Paul O Halloran Gun Shop - Firearms Dealer Tipperary Ireland
052 91 52112

Paul O Halloran - Manager
Hillview Drangan, Thurles County Tipperary, Ireland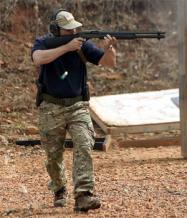 Welcome to Paul O Halloran Gun Shop located in the Corner House, Drangan, Co Tipperary Ireland.

Here we display and sell a vast range of shooting and hunting products. We also supply outdoor clothing from all the leading brand names.

Gun Safes ~ Clay Pigeon Products ~ Ammo ~ Deer Hunter Clothing ~ Optics (Binoculars and Scopes) ~ Lamping Equipment ~ Bellman and Flint Leads 

We have a wide variety of interesting, new and used shotguns and rifles. We are approved Berreta agents and also agents for Muck Boots Wellingtons.

To view the full range of our firearms, clothing and hunting accessories call to our shop. Open six days a week 9am to 5pm and Mon/Tues/Thurs/Fri 7pm to 8.15pm.

PLEASE ALWAYS RING TO CHECK PAUL IS ON DUTY BEFORE CALLING: Ammo and accessories are available on Sunday mornings by advance notice. We are centrally located to Clonmel, Thurles and Kilkenny City

**Call to the Gala Stores in Drangan pictured above**

CLICK ON PRODUCTS TO VIEW GUNS AND HUNTING EQUIPMENT 

Paul O Halloran Gun Shop - Firearms Dealer Tipperary Ireland

Hillview Drangan,Thurles County Tipperary,

Driving Directions

Paul O Halloran Gun Shop is a family run business in Drangan Co. Tipperary.  

Paul has been hunting and shooting all his life so with that he brings a lifetime of experiences to his business offering beginners and hunting enthuses valuable advice on all aspects of hunting and shooting.  Paul and family also run the Gala grocery store in conjunction with the gun shop as well as the post office and acts as an agent for The National Lottery.

We are located in the Gala Stores in Drangan Co Tipperary.

Paul is a fully licensed fire arms dealer.