Owen Ryan Motors - Car sales in Templemore, Tipperary, Munster
0504 32284 - 087 2726990

Owen Ryan - Owner/Manager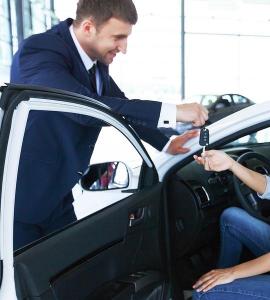 Based in Templemore, Co. Tipperary, Owen Ryan Motors provide sales of quality used cars and vans at realistic prices.  We are situated on the road between Thurles and Templemore.

We have a fully equipped workshop that is similar to your local N.C.T/D.O.E Centre where we offer vehicle servicing, garage repairs, pre N.C.T/D.O.E testing and diagnostics.

Owen Ryan Motors also provide the service of breakdowns recovery and car and van sourcing.

For sales of used cars, commercial vehicles and to make a viewing appointment call us today as we would be delighted to assist you. Value for money and a fantastic customer service guaranteed. Card payment system now in operation.  Have your motor finance pre-arranged.  We will arrange finance to suit your personal budget.

Click on the trolley cart service to view all cars and vans for sale.

Open from Mon-Fri 9:00AM - 6:00PM

                              Sat  9:00AM - 2:00PM

Owen Ryan Motors - Car sales in Templemore, Tipperary, Munster

Loughmore Cross, Thurles Road,,Templemore Co Tipperary,

Driving Directions

Owen Ryan Motors - 0504 32284 - 087 2726990

Owen Ryan and staff offer a quality used car and van sales service at Thurles Road, Templemore, Co, Tipperary. We have over 37 years in the motor industry service gaining valuable experience in sourcing well kept and reliable vehicles for our customers.  We have two fully qualified technicians on site and a fully modern day equipped workshop.

Inside our workshop you'll see many machines and gadgets similar to those in your local D.O.E or N.C.T Centers.  We also provide servicing, vehicle diagnostics, breakdowns recovery, pre D.O.E/N.C.T testing and cars and vans sourcing.

So whatever your motor needs is, we are dedicated to offering a top quality service with value for money and a top customer service guaranteed.

We now have a card payment system in operation.  Car finance arranged. Have your finance pre-arranged to suit your personal budget.

 Click on the trolly cart to view all cars & vans for sale.

Thank you for visiting.