O Driscoll Electrical - Domestic Appliance Repair Dublin
086 0230313

Declan O' Driscoll
New Road, Enfield, Co Meath, Ireland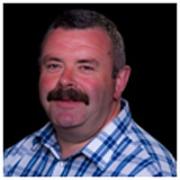 Hello – My name is Declan O'Driscoll and I am the Owner/Manager of O'Driscoll Electrical -  I am an Independent Domestic Appliance Service Engineer serving Dublin City and County. 

We specialise in the repair, sales and installation of domestic freestanding and integrated white goods including: 

Washing Machines and 

Washer Dryers

Dishwashers and 

Tumble Dryers (condenser and vented)

Electric Cookers, 

Electric Ovens and Hobs

Fridges and Freezers

I have over 23 years experience in the repair of all makes /brands of domestic appliances and have previously undertaken contract work for both Ariston and Whirlpool.  I am currently a member of the Domestic Appliance Service Association   ( DASA) and the UK Whitegoods Trade Association ( WTA). 

Apart from our domestic calls we also undertake work for property management companies, hospitals, residential care centres, schools, Government departments  and on behalf of landlords /owners of property in the Dublin area.

Advice

If you have any queries or questions concerning maintenance or repair of any appliance, Declan O'Driscoll is pleased to offer advice over the phone - call 086 - 0230313

New Appliances – supply and installation

In the case of an appliance which is not a viable repair, we can supply and install a comprehensive range of brand new freestanding and integrated replacement appliances in an efficient manner, minimising the down time and inconvenience to our customers.

The photo above shows our Van loaded up and ready to deliver appliances to a number of homes.

---

Repair and Servicing

O'Driscoll Electrical provide customer focused domestic appliance repair service.

We will call to your property by appointment, we can l iaise with tenants where the property is rented and invoice the landlord/owner by arrangement

A large proportion of our work is undertaken on behalf of property management companies and we continue to build this business by the recommendation of our clients.

As can be seen from the photo on the left, we carry a comprehensive stock of spare parts at all times, this means we can start and finish most jobs on the same day regardless of the parts required.

---

Quality Customer Service

O'Driscoll Electrical Service Engineers are mobile in the Dublin area Monday to Friday.

If you are not sure whether or not to repair or replace your appliance we will be happy to talk to you on the phone and guide you. We will also dispose of your old appliances in compliance with current electrical goods waste legislation.

The photo on the right shows a washing machine on test in the Workshop, if a repair cannot be completed on site, we take the machine to our workshop and use the latest technology to diagnose the fault, make the repair and then deliver the machine back to you in the shortest time possible.

We are proud of our customer service ethos - we have been serving Dublin City and County for over 23 years

O Driscoll Electrical - Domestic Appliance Repair Dublin

New Road, Enfield,Co Meath,

Driving Directions

O' Driscoll Electrical - owned and managed by Declan O Driscoll, based in Enfield, Co. Meath, serving Dublin City and County for over 23 years.