Murphy Agri Parts - Tractor and machinery sales and services Tipperary Ireland
Ballyhohan Ballylooby, Cahir Co Tipperary, Ireland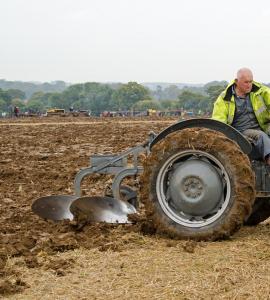 Murphy Agri Parts for all your agricultural needs in Co Tipperary Ireland. 

Tractor and machinery sales and services Also supplier of  all spares and parts.

By keeping with high Standards & quality farm Products We have built up a well known reputation with our clients and a good rapport with main brand dealers.

Murphy Agri parts are main Agents for: Conor engineering,Keltec, Broughan Trailer, MX loaders, Nugent Engineering, 

For further information call Murphy Agri Parts on 087 6429608 or leave a message on the panel to your right. Thank you.

MX FARM EQUIPMENT

MX is the leading French manufacturer of tractor front loaders and front linkages. Located near Rennes in the north west of France, the company  celebrated 60 years manufacturing farm equipment in 2011.  In the last three decades MX has become the specialist manufacturer of tractor loaders and front linkages for tractors from 15 hp to 230 hp. MX is recognised as leaders in innovation. The company's  focus is dedicated to new technologies and practical designs  to make the farmers life easier and safer so that he can fully exploit his tractor and loader combination.

MX LOADERS,
BUCKETS,
FEEDER BUCKETS >> FRONT LINKAGE >> RD BALE AND SQUARE BALE HANDLING EQUIPMENT SPECIALISED >> AVAILABLE FOR ALL MAKES AND MODELS OF TRACTORS >> MANY DIFFERENT SPEC AND PRICES TO SUIT EVERYBODY NEEDS

Contact Murphy Agri Parts

KELTIC AGRI PRODUCTS

Keltec provides a wide range of design, development and manufacturing services - from concept development to volume manufacture. Keltec has diversified from agricultural based products into products for the construction, water treatment and horticultural industries.

Get ready for the winter feeding - Take the work out of feeding bale silage

PICTURED:This patented system of slicing up into two grippers holds the net and film from the top thus ensuring the plastic and net do not fall below the level of the tines making it the ideal machine for feeding into diet feeders/circular feeders or low roofed sheds.

The only bale slice that will feed into a diet feeder efficiently
Film on Film is NOT a problem.
Buckets available to fit onto slice,
Shear grabs, tine grabs,hydraulic handlers and adapter plates are all available.

CALL NOW FOR MORE INFORMATION

NUGENT ENGINEERING - AGRI 

Established in 1984, Nugent Engineering is a leading manufacturer of agricultural farm machinery. The impressive portfolio of products is manufactured to the highest standards. 

Bale Handling Equipment >> Cattle Handling Equipment >> Yard Scrapers

>> Power Link Boxes >> Shear Grabs >> Tine Grabs >> Buckets >> Grass Toppers >> Spart Parts

Various sizes available on all Nugent Agri Machinery

 CALL TO OUR DEPOT TO VIEW ALL MACHINERY

CONOR AGRICULTURAL EQUIPMENT

Conor Engineering have been at the forefront of quality manufactured farm machinery since 1969.

Since then THEY have established a reputation in the agricultural industry for producing strong, reliable, durable products. Conor's policy of constant research and development over the past 40 years has ensured it has remained at the forefront of technological developments and advancements in the farm machinery industry. Over this time Conor has also built a reputation of producing top quality, reliable, robust machinery which represent excellent value for money.

Slurry Tankers ~~ Bale Wrappers ~~ Diet Feeders ~~ Slurry Agitators ~~ SwathersShear GrabsBale ~~ Handlers

Contact James for your keenest price

MINOS AGRI PRODUCTS

The company, activating in agricultural mechanization field which has great importance for improvement of agriculture. Manufactures Rotary Tillers, Seed Drills, Inter Row Rotary Cultivator, Fertilizer Spreaders, Mulchers, ReaperBinder Machine, Maize Chopper, Rotary Mowers, Rotary Windrowers, Tedder, Mixed Machines, Subsoilers, Cultivators, Chisel, Disc Tiller used in agricultural works such as handling, fertilizing and harvesting starting from preparation of soil at the pre-sowing period until plantation, in compliance with stage of the art technology.

DEMO AVAILABLE IN TIPPERARY AREA

SERVICE & PARTS

Murphy Agri Parts not only sell Agri machinery and spare parts but provide a professional breakdown service  

This is very reassuring for all farmers knowing breakdowns will be dealt with efficently and professionaly 

We have a fully stocked store and if a required part is not on the shelf, we can get it quite quickly. 

 

Murphy Agri Parts - Tractor and machinery sales and services Tipperary Ireland

Ballyhohan Ballylooby,Cahir Co Tipperary,

Driving Directions

MURPHY AGRI PARTS - CAHIR

Murphy Agri Parts from Ballylooby Cahir Co Tipperary have accumulated years of experience in Agri machinery catering for all customer requirements.

The company has now established itself as a leading supplier of agricultural Machinery and Farm Machinery. We also carry out a professional service for repairs and we stock a vast range of spare parts.

The company endeavors to build on their reputation and will serve new and existing customers in the highest professionalism.