Horseworld Stables - Quality Equestrian Buildings Tipperary Ireland
087 2367908 or 087 0523688

Gary Sullivan
Bansha, Co Tipperary, Ireland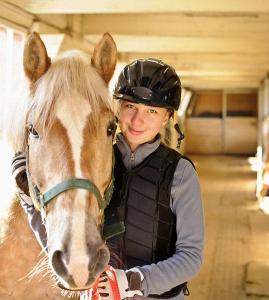 Horseworld Stables are based in Bansha, Co. Tipperary and provide quality equestrian buildings throughout Ireland, for over 10 years.  We specialise in and supply ONLY equestrian buildings, which results in a far superior product.  These stables and equestrian buildings are designed and manufactured by horse people for horse people.

At Horseworld Stables, we take great care to give you the best quality product that we can - this even comes down to the finish.  Using the correct wood finish is vital for the durability of any wooden structure.  The main causes for the breakdown of wood are moisture ingress, fungal growth and UV light.  We have worked with our coatings supplier to develop a system that will give the best results for the environment.  Using a pre-treated timber with a poor coating system will not preserve the timber long term as the preservatives can be washed out over time.  Externally, we use pre-treated timber and then a penetrating primer. This protects the wood against moisture penetration and to prevent mould, whilst allowing the timber to breathe.  It is the ultimate weather proof protection and looks good too.

For extra strength, stress graded kiln-dried structural framing is used, which is then fully lined to the EAVES with top grade ply, not the cheaper OSB option.   Importantly, our roof is constructed using non-drip lined steel cladding.

These stables are all made at our workshop in Tipperary.  The design and development of our product is especially suited to the Irish climate, which is why we apply the resin coat finish before the stables leave our workshop.  

Horseworld Stables - Quality Equestrian Buildings Tipperary Ireland

Bansha,Co Tipperary,

Driving Directions

Testimonials

Herewith a few of the comments we have received from customers:

"Thank you for the stables which were installed last week, they are perfect." - Jason from Kildare

"Many thanks for the timely, lovely installation.  The stables look wonderful." - Sheila from Claire

"I have to e-mail you to let you know how much Glenny and Rocky love their Field Shelter.  Glenny is nearly 17hh and Rocky is 16.2hh.  They are both wide as well but they have plenty of room.  They were so cosy looking when I looked just now in this freezing sleety snow shower that I just had to let you know how delighted I am that I bought it." - Emer from Cork

"Many thanks for the stables.  Am absolutely delighted with them." - Ann from Portlaois

"I am so delighted with the stables that I would like a garden house to match" - Rose from Cork

The most typical comment we receive is "these stables are good enough to live in"