DK Removals - Furniture Removal Business, Cashel Tipperary Munster
Boytonrath New Inn, Cashel Co Tipperary, Ireland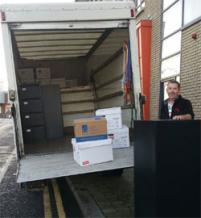 Hi, we are Kieran and Martina of DK Removals specialising in all types of content moves based in Cashel Co, Tipperary, Munster, Ireland.

We take on work in Tipperary, Munster, Leinster, Nationwide & UK destinations. 

For a free competitive quote call Kieran or Martina on 087 9434633 or email dkremovals@gmail.com. 

Alternatively leave a message with contact details in the Query Panel provided.

House Deliveries - House Clearance - Home Relocation - Apartment Moves - Furniture Removal - Office Relocation - Office Content Relocation

 

DK Removals - Furniture Removal Business, Cashel Tipperary Munster

Boytonrath New Inn,Cashel Co Tipperary,

Driving Directions

DK Removals is a family run business in South Tipperary, guaranteeing a reliable, professional, confidential and efficient service for all your delivery or removal needs. Our aim is to provide a service tailored to suit your individual requirements.

At DK Removals we take huge pride in taking the up most care of your goods in transit, hence, providing a safe and secure service.

DK Removals is a fully licenced, insured and registered business. DK Removals is a fully licensed, insured and registered business. Our 'goods and carrier' liability policy ensures that our clients contents are safe and secure whilst in transit.

We can be of assistance for - Home Deliveries - Furniture Removals - Office or Home Relocation - Light Commercial moves

 DK Removals for all your removal needs in South Tipperary. 

If you're looking for a quote for any light removal job, just give Kieran a call on 087 9434633 or leave contact details in panel provided to your right.