DJ Noel Madden
052 91 55866 - 087 094 7691

Noel Madden
8 Highfield Est. Cashel Rd Killenaule, Tipperary, Ireland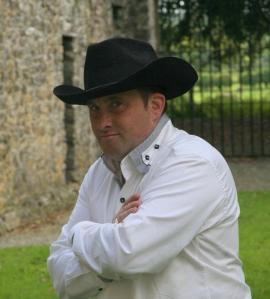 Hello - thanks for dropping by. My name is Noel Madden and I am a Country Music DJ working throughout Ireland.

This is the type of entertainment where people will forget their inhibitions and get on the floor and dance during events such as weddings, festivals, birthday parties, office parties, country music events and pub nights. I also hire sound equipment.

I usually charge €200.00 to play for the entire night and I do not limit the hours I perform. I typically continue from 10.30pm to 1.30am. Please check in here regularly for information and schedules of my performances around Ireland.

Also feel free to leave a message in the Bulletin Board section of this page - my web address is www.djnoel.net 

DJ Noel Madden

8 Highfield Est. Cashel Rd Killenaule,Tipperary,

Driving Directions

Noel Madden originally from Portumna Co. Galway but now is based in killenaule  Co. Tipperary. as i got married to a Drangan girl Call Geraldine but Noel has developed a loyal fan base through his work as a country music presenter in Athlone Community Radio and clonmel hospital radio www.clonmelhr.org.  Noel also completed a FETAC level 6 course in radio presenting which covered topics such as 'Front of the Mike' and using the switch board. Noels Country DJ has a mission statement to bring fun to Ireland.