Crafty Bride - Wedding Invitation Studio Kilkenny
056 7708676 - 087 6544737

Marion Kilbride
Kilkenny Retail Centre, James St, Co Kilkenny, Ireland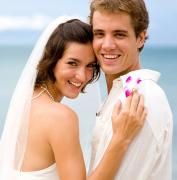 Hi, my name is Marion Kilbride, Welcome to my business  Crafty Bride which is based in Kilkenny Retail Centre, James Street, Co Kilkenny.

On Line Shopping available soon.  

In February 2012, I gave up my full time work to follow my passion for all things crafty and opened my Craft Shop with great success. 

Crafty Bride Craft Shop has card for D.I.Y Wedding Invitations and card making. I stock all embellishments, ribbon, lace, crafts, haberdashery, I also share my craft and expertise for all of you with an ardent interest in wedding stationery and card creations - Christmas stock now arriving for the card making enthusiastic - Crochet starter kits available.

I also do DMC embroidery threads and felt.   I offer discount to schools on these products. 

King Cole knitting wool now in stock.    Also a selection of knitting patterns for scarves, baby and children.

I'm happy to announce card making classes take place every second Thursday of every month in the comforts of my shop and occasionally I offer a full day workshop facilitated by professional card makers .  There are also children's card making workshops.

Singer Sewing Machine Repairs

I'm also an agent for Singer Sewing Machines and an official regional service center collection point for makes of machine repairs.  

If you want your sewing machine repaired leave it into shop for rep. to repair.

Sample of Crafty Bride card creations- New born - christening - Thank you - Confirmation/Communion - New home - Birthdays and many more

Please call to see me at my shop on James Street for more information or alternatively you can contact me on 056 77 086 76 or 0876544737 for all your inquiries.                                                                                                  

 List of Products

I provide the following products from our premises in the Kilkenny Retail Centre:

 Wedding Invitations  -   Wedding Stationery -   Card Making Supplies -   Personalized Handmade Cards - Printed Ribbon for any event - Gorjuss Products - Diamante's & Pearls - Haberdashery - Lace - Ribbon - Needles & Gutermann Threads - Embroidery DMC Threads - Felt - Darn Wool - Velcro & Buttons - Feathers for hats & decorations

King Cole knitting wool now in stock.    Baby and children's knitting patterns also available.

Crafty Bride will soon have a wide variety of Jewellery and Millinery in stock catering for everyone's needs and requirements.  Please check back soon for a detailed listing of all new incoming items.

Retail  Centre

Visit Kilkenny's One Stop Wedding Shop situated at Kilkenny Retail Centre, James Street.

You can purchase your wedding stationery and supplies from Crafty Bride to create your own imaginative invitations and save a fortune in doing so.    

King Cole knitting wool now in stock

Also a selection of knitting patterns.

Maria's Cakes and Celebrate It party shop also in the same premises.

Kilkenny Retail Centre caters for your occasion requirements.

Crafty Bride - Wedding Invitation Studio Kilkenny

Kilkenny Retail Centre, James St,Co Kilkenny,

Driving Directions

Crafty Bride Wedding Invitation Studio is growing day by day and we are glad to announce another milestone which is signified by the launch of our web store shortly.

Proprietor of "Crafty Bride Wedding Invitation Studio" Marion Kilbride was always a keen enthusiast of craft and hand made creations signalling the opening of her shop in March 2012 and since then has expanded into selling Haberdashery and crafts also supplying products such as DMC Embroidery Threads and Guttermann Sewing Threads.

Marion is now an agent for Singer Sewing Machine Repairs.

Marion's creative side has always driven her to pursue a career in the crafts world starting out with knitting and sewing to Tapestry and Art and finally settling on card making where she now enjoys a wonderful career with her business becoming a well known place for all your wedding stationery and card making needs.