Amazing Cleaning Services - House, Carpet & Window Cleaning Nenagh, Tipperary and Limerick
Nenagh, Co Tipperary, Ireland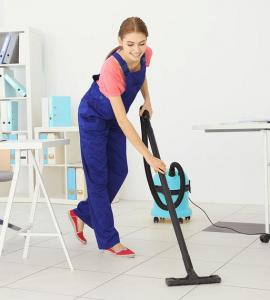 Based in Nenagh, Co. Tipperary, Amazing Cleaning Services (ACS) provide a professional cleaning service throughout North Tipperary, Offaly and Limerick. The following services are offered;

Home Domestic Cleaning
Carpet Cleaning
Window Cleaning
Hard Floor Cleaning
Wood Floor Polishing
Power Washing

ACS are fully insured and guarantee a professional and polite service at all times. Reliability and efficiency are our key priorities, quality cleaning is guaranteed at affordable prices.

We take excellent care of your home or business premises and ensure that everything is left as it was, just a lot cleaner !!.

Steam Cleaning

ACS provide a professional steam cleaning service which includes the following;

Carpet Cleaning
Upholstry Cleaning
Rug Cleaning

ACS use the new Taski steam cleaner which leaves the surface almost dry, full drying happens within a few hours. In addition an air blower can be used to speed up drying thereby leaving the surface dry within the hour.

The Taski steam cleaner also uses a brushing action which ensures better and deeper cleaning results and therefore increases the lifespan of carpets and upholstery by removing engrained dirt while maintaining its high appearance levels.

Window Cleaning

ACS take an efficient and professional approach to window cleaning. Purified water is brought to the premises and used both inside and outside. 

Purified water is free of minerals, chlorine and other impurities, this leaves a streak free finish and results in the windows remaining cleaner for longer.

This is also an environmentally friendly way to clean windows and ensures a damage free finish.

The cleaned windows then get a spotless finish by using a micro fibre cloth to dry the surface and also to get in to any hard to reach corners or nooks.

Hard Floor Cleaning and Wood Floor Polishing

Our Taski buffing machine provides either deep cleaning or burnishing as required or can be used simply for regular maintenance of both hard floors and carpets.

ACS use an environmentally friendly high quality cleaning and polishing agent which results in a high quality finish while ensuring maximum care of your surfaces.

Our agents are highly trained in hard floor care and will advise you on the best process to either restore, clean or just to maintain your floors. In some cases this will mean stripping old polish and applying a new coat to give a fresh new look to the surface.

Power Washing

ACS specialise in cleaning house exteriors using a 220 bar pressure washer. In recent years fungi growing on walls and paths has become a problem and power washing alone often means the fungi will come back within a year as it is still growing in the pores of the surface.

As well as removing accumulated dirt ACS can apply a chemical which kills fungi on the walls and pavements and this increases the length of time before the next clean is required.

Home Cleaning

ACS offer domestic cleaning, we offer an affordable weekly, fortnightly or monthly service where we take care of all your home cleaning needs as required.

In some cases we will do a full deep initial clean and from then on we keep your home at the same level of cleanliness. Extra once off cleaning is also available such as ;

Oven Cleaning
Carpet Cleaning
Hard Floor Maintenance
Stair Cleaning
Window Cleaning

ACS cleaning is owned by Arantza Lasuen, Arantza is a dedicated and highly trained cleaning professional and brings a professional approach to all tasks. 

Amazing Cleaning Services - House, Carpet & Window Cleaning Nenagh, Tipperary and Limerick

Nenagh,Co Tipperary,

Driving Directions

ACS cleaning is owned by Arantza Lasuen, Arantza is a dedicated and highly trained cleaning professional and brings a professional approach to all tasks.